Giti GitiControl 288 Tyres Available in Glasgow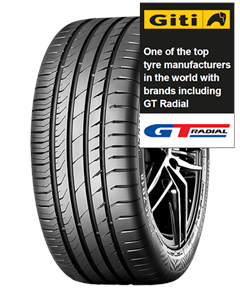 GitiControl 288
GitiControl 288 great looks come with great performance. This ultra-high performance tire for sedan vehicles delivers awesome control, comfort, and a quiet ride for luxury loving drivers.
There are 16 reviews for GitiControl 288
Overall rating
Im very happy with this new brand of tyre!!!!!! 4 now one Giti is my favourite brand and I will recommend to anyone!!!!!!
Now there worn in not bad at all good quality good value